News
SPECIALIZED FINANCING JOINS FINANCIAL LITERACY WEEK 2022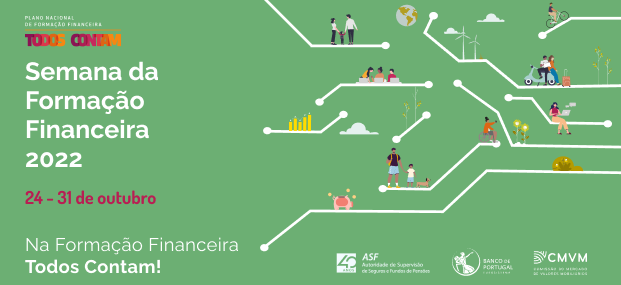 The Portuguese Association of Leasing, Factoring and Renting (ALF) joins the Financial Literacy Week 2022, which runs from 24 to 31 of October 2022, organized by the National Council of Financial Supervisors.
In this context, ALF will share with its Members and on its digital channels an informative brochure on Leasing, Factoring and Renting, including their characteristics.
ALF will also organize a Workshop with Journalists to, in a more relaxed environment, make journalists aware of the particularities of specialized versus generalist financing, as well as how they fit into a context of increased uncertainty of economic agents. With the presence of the president of ALF and the directors of Leasing, Factoring and Renting, participating journalists will have the opportunity to talk and ask questions about these products and the financial system in general.
Financial training is playing an increasingly important role in the life of companies, and the various Specialized Financing solutions (Leasing, Factoring and Renting) can enable significant savings and simplify processes for companies that resort to them.
We now present our Tips on Leasing, Factoring and Renting: